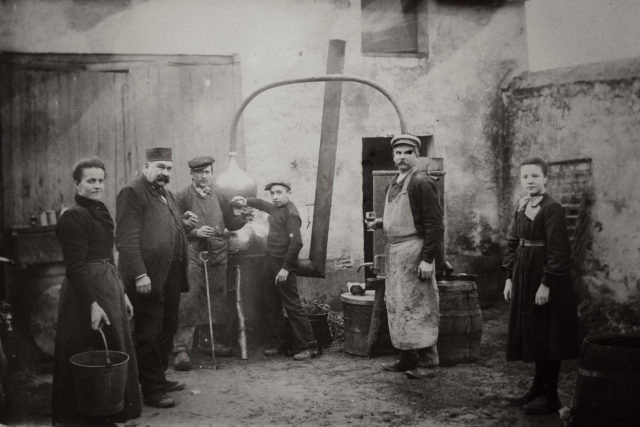 À propos
Ça c'est nous !
Une bande, le Canaille club, fou de vin et d'image, prêt à ouvrir un jéro de Julien Guillot à l'apéro et une cuvée Veines & Noeuds d'Aurélien Lefort en renfort ! On a décidé de partager notre vision du vin, ce cher ami qui nous veut du bien !
Nous vivons un tournant ( un retour ? ) dans notre manière de faire le vin, de le consommer, de le vivre. Et, si nous nous battons pour que dans un futur proche tout les vins soient naturels, nous n'enterrons pas pour autant le travail des vignerons passionnés depuis de nombreuses années. C'est en partant de là que nous vous présentons un magazine, en phase avec son époque et qui, tourné vers l'avenir, se fait l'écho du vin d'aujourd'hui.
Alors MONOPOLE c'est quoi ?
Un roadtrip, un levé de soleil, 4h45, des bouteilles vides, des gueules, du gras, des kilomètres, des bleus, des roustes, des copains, du soufre, du déviant, du très bon, du pas bon, du mythique, du nature, du fruit, du brute, du sang, du pain chaud, de l'espérance de vie en moins et surtout beaucoup d'amour !
Bisous
Monopole
That's us !
A band of merry men, the Canaille Club, crazy about wine and pictures, ready to crack open a Jéro of Julien Guillot to sip before dinner and one of Aurélien Lefort's Veines & Nœuds vintages to keep the first bottle company ! We've decided to share our vision of wine, that dear friend that has touched all of our lives.
The ways we make, drink, live and breathe wine are rapidly changing.
Even though we secretly hope that in the future all wines will be natural, we don't dismiss the work passionate and devoted vine-growers have put in over the years.
So we proudly present our magazine, in touch with the times, turned towards the future: the voice of modern wine.
So what exactly is MONOPOLE?
It's the passenger seat, it's a road trip, it's a sunrise; it's 4.45 AM, empty bottles, and faces you can't forget; it's good healthy fat, kilometres and camera-flashes; it's bruises, fights, friends, fire, brimstone, deviance 'n'decadence; it's great wine, not-so-great-wine and mythical moments; it's all things natural, it's fruit, it's rough 'n' ready, it's blood, sweat, 'n' tears, it's bread fresh from the oven, and more than anything else it's lots and lots of love !